Ranjan Gupta, M.D.
Chair of the Department of Orthopaedic Surgery
Professor of Orthopaedic Surgery, Anatomy & Neurobiology,
and Biomedical Engineering
University of California, Irvine
Click HERE to make an appointment online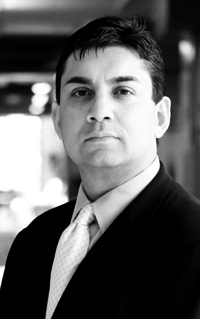 Clinical Specialty:
Shoulder, Elbow, & Hand surgery
Clinical Interests:
Dr. Gupta's practice is limited to care of the shoulder, elbow, and hand. He has a particular interest in arthritis and minimally invasive shoulder surgery. Other areas of focus include treatment of fractures, degenerative conditions, compressive neuropathies, distal radius malunions, and brachial plexus injuries.
Research Interests:
Dr. Gupta's research interest includes both clinical and basic science. He has published studies on topics ranging from rotator cuff injuries to distal radius fractures. He is the director of the Peripheral Nerve Research Laboratory at UC Irvine. This lab is focused on understanding nerve regeneration and Schwann cell control of neural injury. He has recently developed an animal model for rotator cuff injury along with Dr. Thay Lee at the Orthopaedic Biomechanics Lab. He remains also actively involved in kinematic research focused on shoulder arthroplasty and DRUJ stability.
Background:
Dr. Gupta received his undergraduate degree from Rensselaer Polytechnic Institute, and his medical doctorate degree from Albany Medical College through the Accelerated Six Year Biomedical Program. He completed a general surgery internship, residency in Orthopaedic Surgery, and an NIH Post Doctoral Research Fellowship at the University of Pennsylvania. Subsequently, Dr. Gupta completed fellowship training in hand surgery/microsurgery at the University of California, Los Angeles, followed by an AO Fellowship in hand surgery/traumatology/shoulder at the University of Berne in Switzerland.
Dr. Gupta is Professor of Orthopaedic Surgery, Anatomy & Neurobiology, and Biomedical Engineering. He assumed the role of Department Chairman on January 1, 2007.
Medical Degree:
Albany Medical College
Residency:
University of Pennsylvania
Fellowship:
NIH Post Doctoral Research Fellowship, University of Pennsylvania
Hand Surgery/Microsurgery, UCLA
Hand Surgery/Traumatology/Shoulder, University of Berne, Switzerland
Awards:
He has been awarded the NIH Career Development Award from the National Institute for Neurologic Disorders and Stroke and the Marshall Urist Award from the Association of Bone and Joint Surgeons (2005).
Dr. Ranjan Gupta received the prestigious 2006 Kappa Delta Young Investigator Award from the American Academy of Orthopaedic Surgery and the Orthopaedic Research Society. The Kappa Delta Award is the highest honor in orthopaedics and is presented by the Academy to persons who have performed research that is of high significance and impact.The awards are bestowed for outstanding manuscripts that focus on basic and/or clinical research related to the musculoskeletal system. Papers considered for this award represent a large body of cohesive scientific work generally reflecting years of investigation. The Kappa Delta Awards were introduced in 1947, by the Kappa Delta Sorority; in the years since their inception, the Kappa Delta Awards have totaled over a million dollars.
Most recently, he was selected for the 2008 Sterling Bunnell Traveling Fellowship by the American Society for Surgery of the Hand (ASSH). This is the most prestigious award given by the ASSH with the purpose of the Bunnell Fellowship to sponsor a young Hand Surgeon in the development of national and international relationships which contribute to his/her pursuit of higher learning, and which foster the principles of scholarship of the American Society for Surgery of the Hand. Dr. Gupta will be focusing his travels to national and international centers on therapeutic neuroscience to improve functional outcomes after neural injury.

Board Certifications:
American Board of Orthopaedic Surgery (2001)
Certificate of Added Qualification in Hand Surgery (2002)
Member of American Shoulder and Elbow Surgeons (2006)